HIGH NECK SWEATER AND TEDDY COAT
Es gibt doch nichts besseres als einen dicken kuscheligen Mantel an kalten Tagen, der am besten fast doppelt so groß ist wie du und dich an dein kuscheliges Bett zu Hause erinnert. Während ich mich vor einem Jahr noch vorsichtig an die viel zu übergroßen Kleidungsstücke herangetastet habe, trage ich mittlerweile bewusst ein bis zwei Nummern größer – zumindest was Mantel und Sweater angeht. Heute habe ich ebenfalls zu einem übergroßen Teddymantel gegriffen und dadrunter einen Highkneck-Sweaer in naturweiß getragen. Hohe Kragen haben es mir in letzter Zeit total angetan! Trotz des hohen Krangens wollte ich an diesem Tag aber nicht auf meinen Schmuck verzichten und habe meine Kette einfach über den Pullover getragen, der war mir sowieso viel zu schlicht.
Bei Valmano findet ihr große Auswahl an Schmuck, darunter auch längere Ketten, die sich super über den Pullover tragen lassen. Sogar meine Uhren trage ich gerne mal über den Ärmel drüber. Andere finden es schrecklich aber bei dem ein oder anderen Oberteil setzt die Uhr als deutlich sichtbares Accessoire coole Akzente.
SHOP MY OUTFIT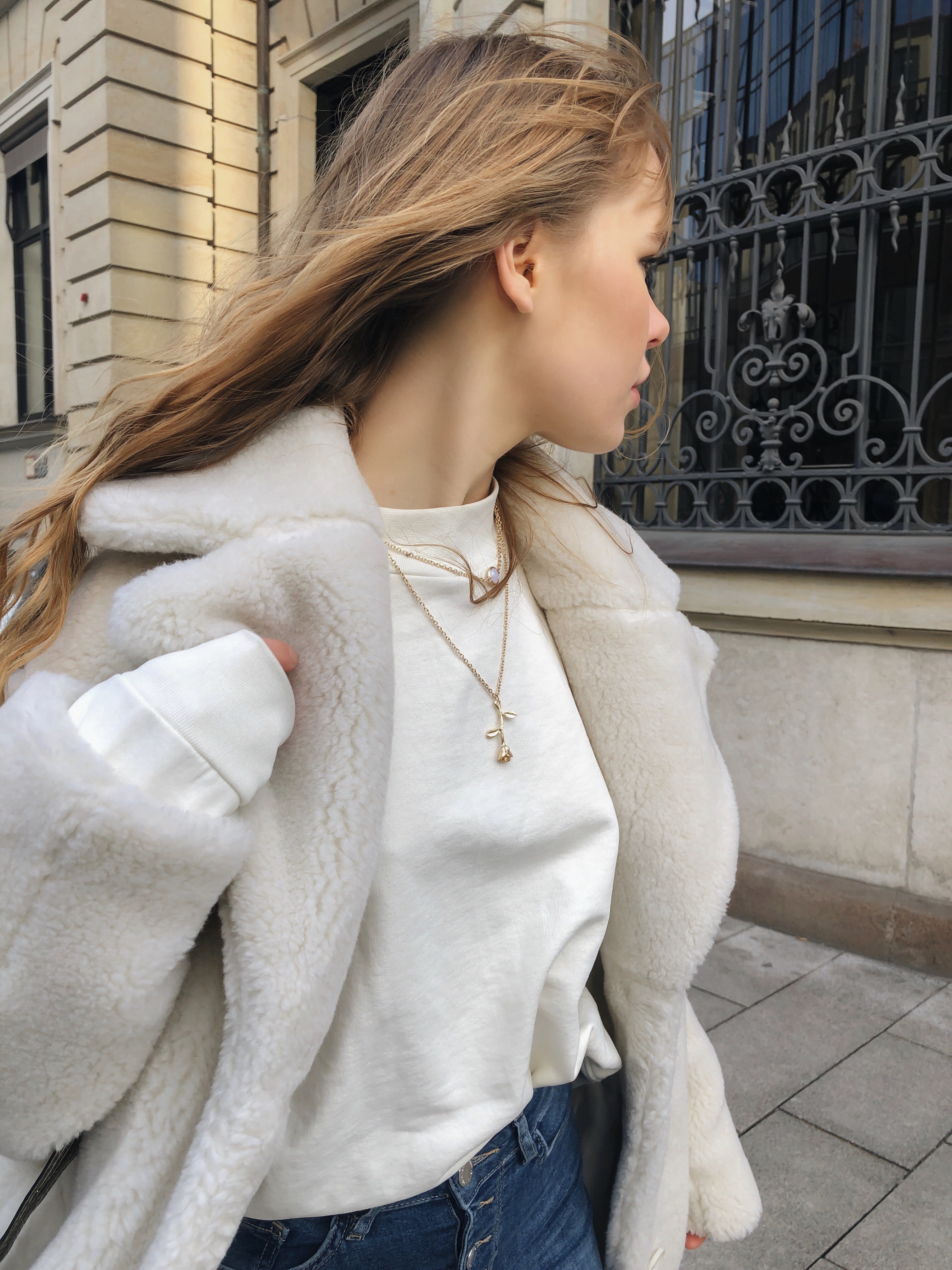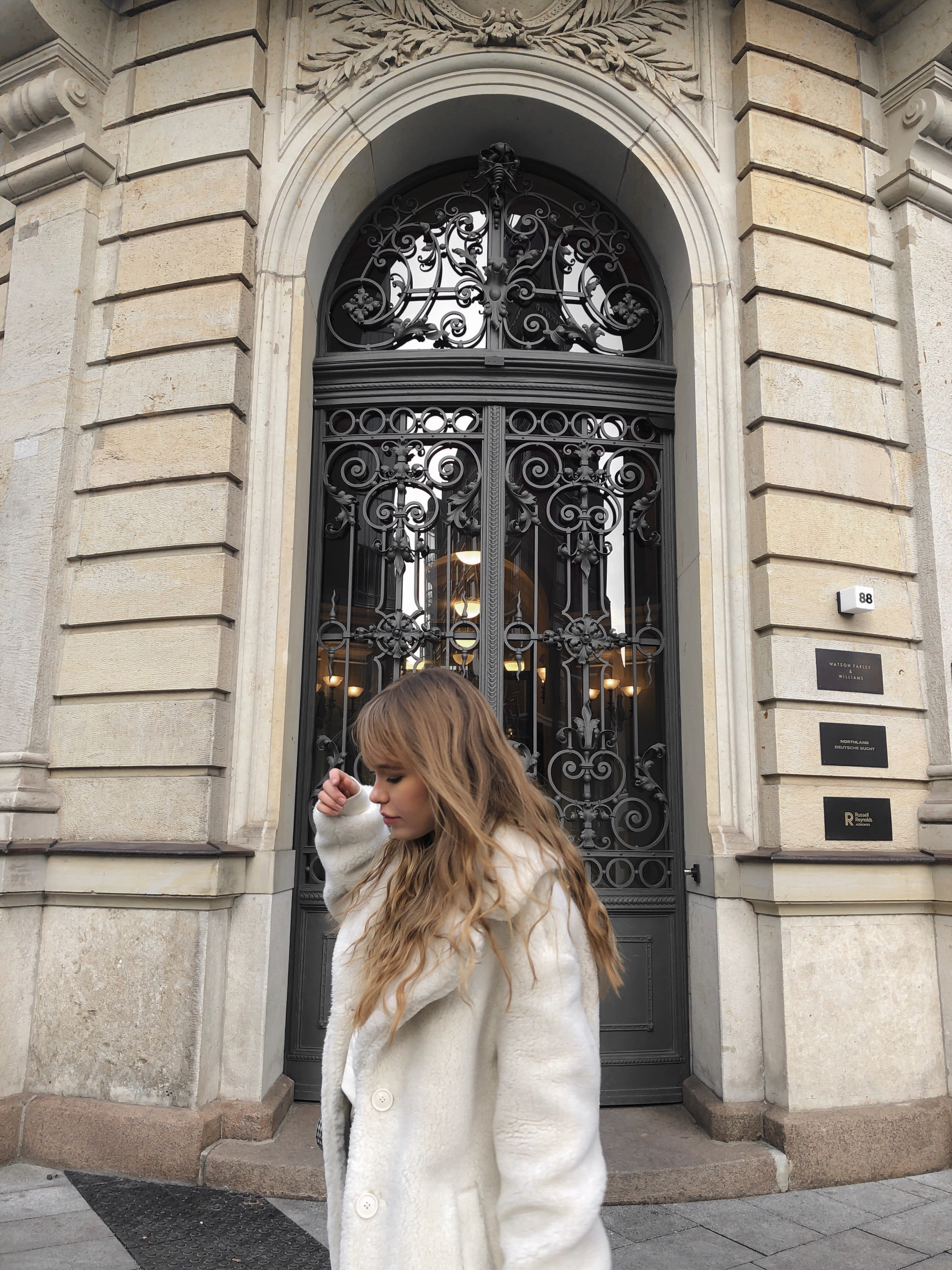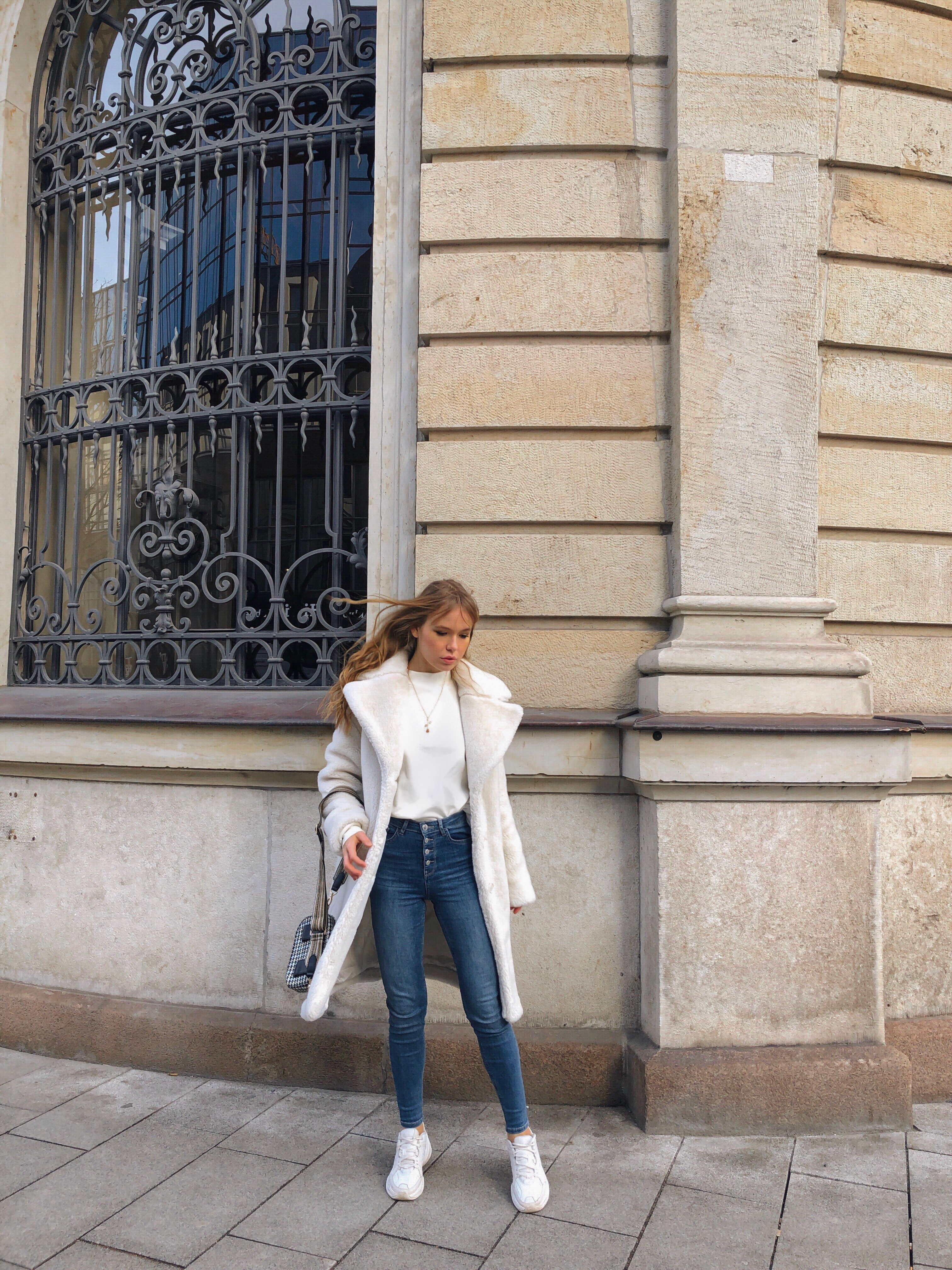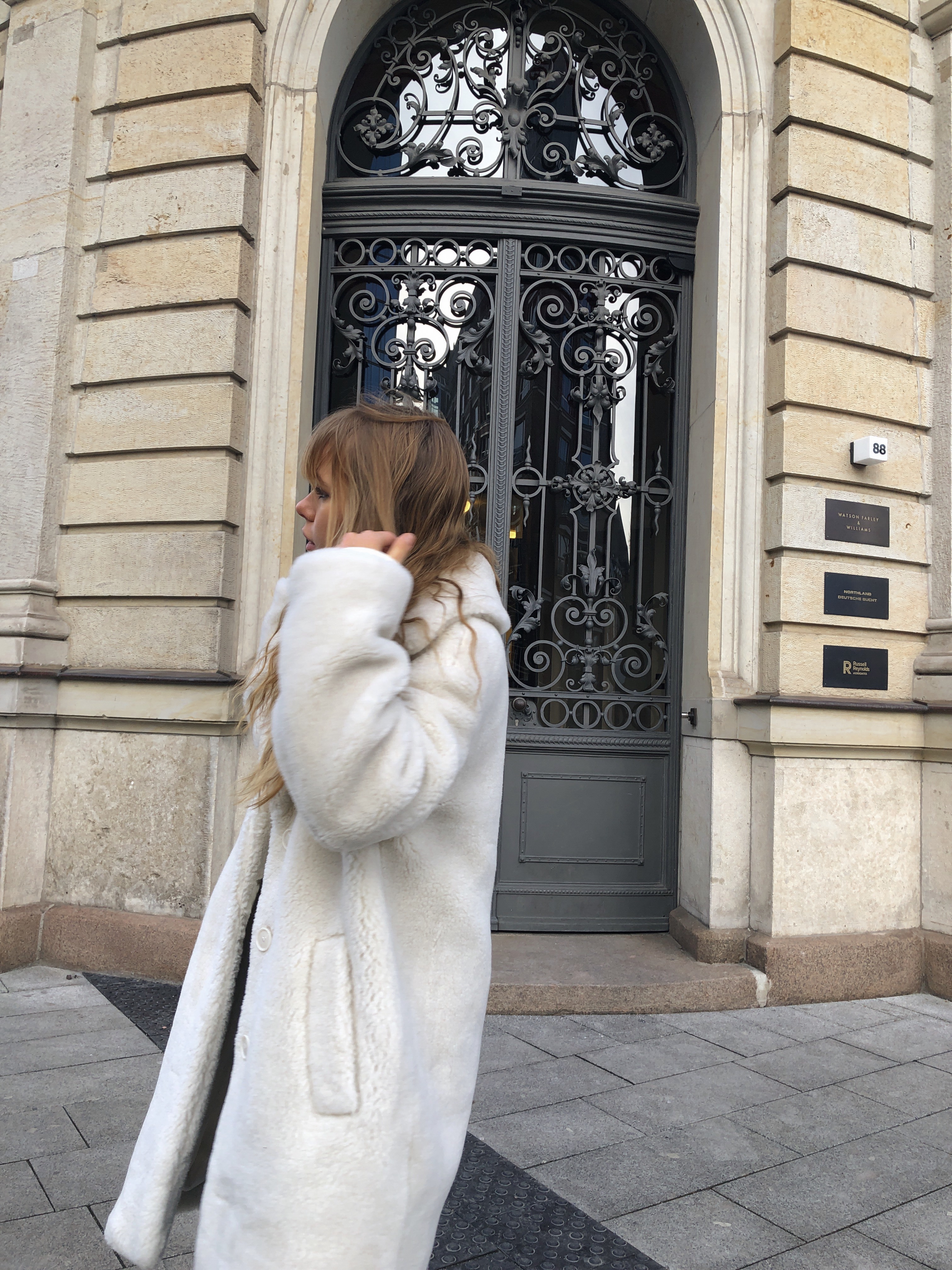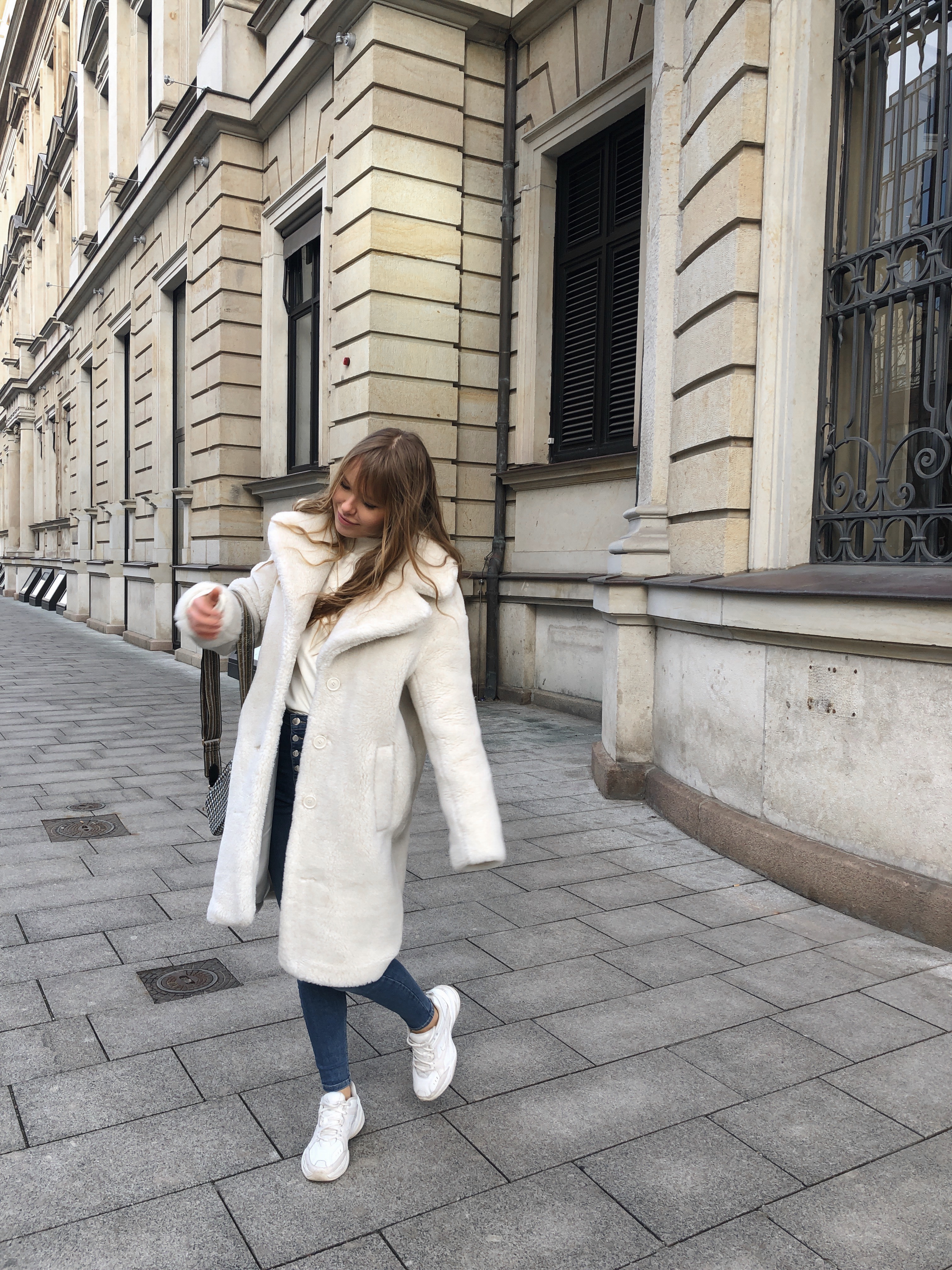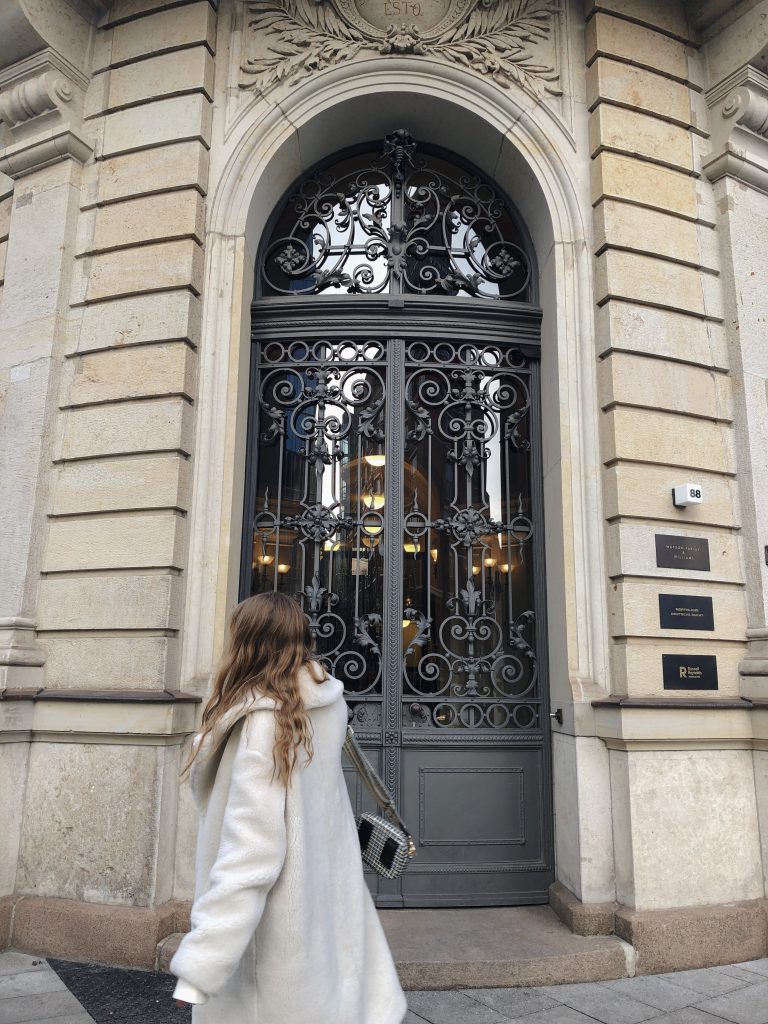 JEANS: ORSAY | SWEATER: LESSTOLATE | SNEAKER: NIKE | COAT: AND OTHER STORIES | BAG: BECKSÖNDERGAARD
In freundlicher Zusammenarbeit mit Valmano.